Layflat Photo Book
from £47.50
Hand-crafted layflat photo book for life's most cherished memories
Layflat Photo Book
from £47.50
Hand-crafted layflat photo book for life's most cherished memories
DESIGN NOW
Product
highlights
• Six

Cover Materials
• 1

0 to 80 pages
•

Personalisation options
• Four sizes available
•

Seven - Ten

working days production time
DESIGN NOW
Pages &

quality
Our lay-flat Photo Book comes in four sizes and available from 10 to 80 spreads. Choose from a material or image wrap for the perfecting finishing touch to your perfect photo book.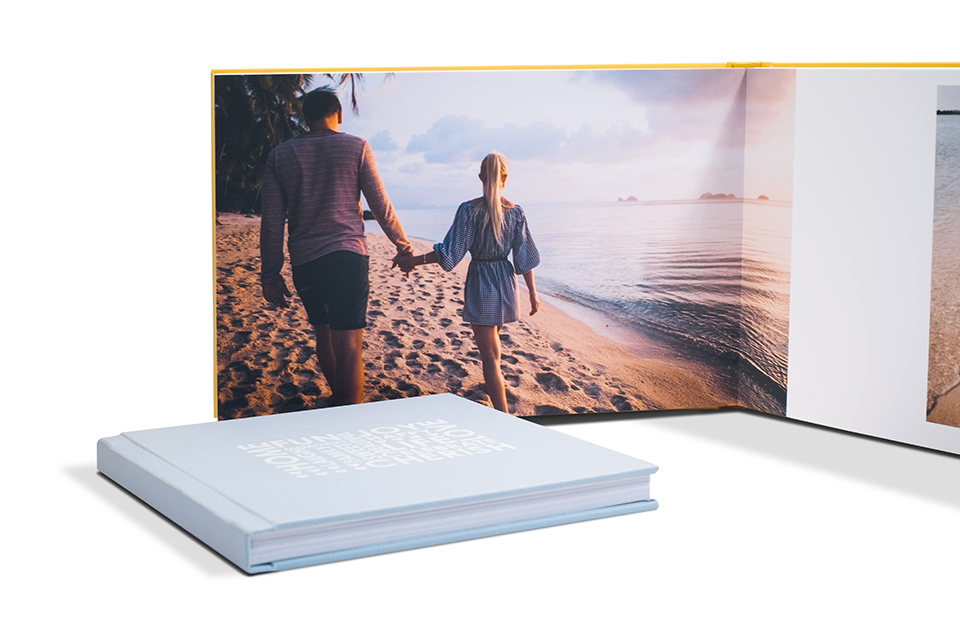 Personalisation

options
Choose from different page layouts and cover designs available in a variety of styles and order directly from our online design platform.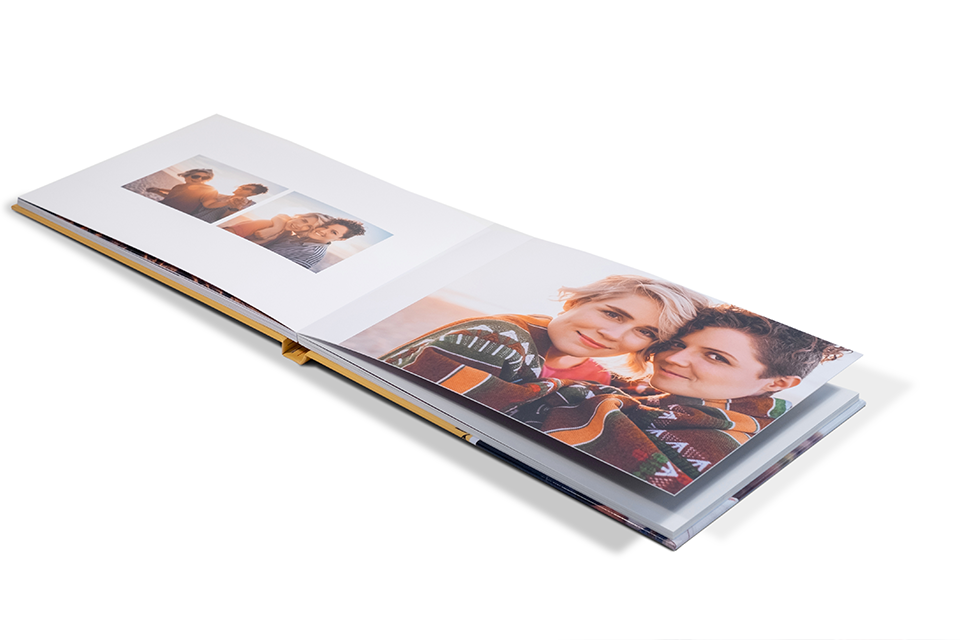 Cover

materials
With six beautiful cover materials, you can create the perfect Photo Book for the moments worth capturing.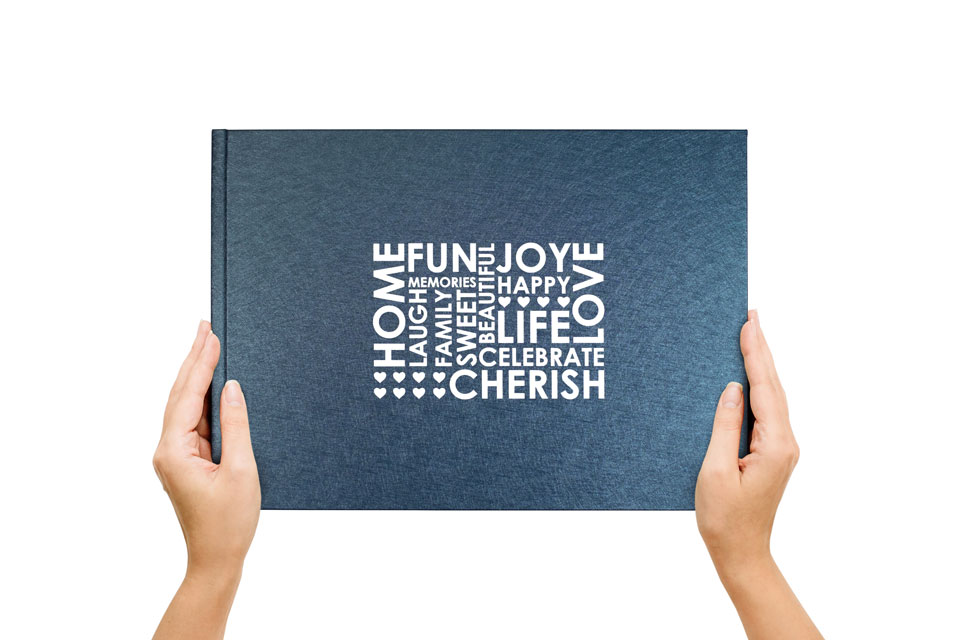 Layflat Photo Book
Size
Starting Price
(10 pages)
Standard Material /
Image Wrap Cover
Cover Personalisation
Min / Max
number of pages
Price Per Page
8×8"

from £47.50
Included
+£10.00
10 to 80
+ £0.70
12×12"

from £64.75
Included
+£10.00

10 to

80

+ £1.25
A4 Landscape

from £52.75
Included
+£10.00

10 to

80

+ £0.90
A4
Portrait

from £52.75
Included
+£10.00

10 to

80

+ £0.90
A3
Landscape

from £90.75
Included
+£10.00

10 to

80

+ £1.50
All sizes are approximate.
Finishing Touches
Add the following finishing touches to make your product as unique as you wish.
Our Commitment
All our products are hand-crafted and built with you in mind, using high quality equipment
and a trained eye to make sure you love your products as much as we do.

Made in the UK
We are proud to have all our products made with love here in the UK.

Handcrafted Quality
All of our products are hand-crafted and come with the Vanilla seal of quality.

Online Ordering
In just a few clicks, your new keepsakes will be designed, ordered and on their way to you.

Our Promise
We take pride in your creations, if you are not 100% happy, we want to hear from you!
SAFE SHOPPING

SECURE PAYMENT

QUALITY PACKAGING

RELIABLE DELIVERY